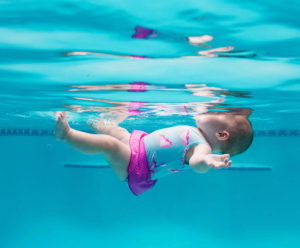 Lessons are private, one-on-one lessons that are Mondays through Thursdays, so it is a 4 day per week commitment.  Lessons are 10 minutes each day, and they are the same time each day.  There is no option to change days or times within each week.  Lessons typically last 5-6 weeks (20-24 lessons), but this is purely an estimation because many factors influence the amount of lessons needed (i.e. the age of the child, any developmental/physical delays, or previous swimming experiences), to name a few.
Lessons begin as early as 9am, and are offered as late as 6:00pm during the summer months.   Typically Katja's schedule fills up 2-3 months in advance.  The most popular times that tend to get filled first are 4:30pm-6:00pm. If you are unable to be flexible with the time you need due to a work schedule or other commitments, it is quite possible that your child will have to be put on a waiting list until a spot at your desired time becomes available.
When scheduling, please have your calendar handy and keep in mind any vacations, extracurricular activities, meal times, or your child's nap schedule.  Scheduling your child to swim for 10 minutes straight during their nap time or lunch time is not ideal.
There are no makeup lessons for sickness, vacations, or any other reason except for storms.  Katja will reschedule/credit cancelled lessons due to storms, but that is it.  She has to hold that spot open for your child just like daycare or sports teams, and cannot fill it with someone else.
First Time Students: At the time of scheduling there is a one-time registration fee of $50 per child (non-refundable), along with a payment for the first 3 weeks of lessons ($92 per week) due. For children ages 5 years and older, the registration fee and one week of lessons is due at the time of scheduling. Until this payment is made, your child does not have a reserved spot on the schedule.
These lessons are for children who have already been with Katja and completed the basic lessons with her. If your child has not been in the pool or practiced their skills in 3 months or more, he/she may need a refresher course. Lessons could be 1-3 weeks long (length of lessons depend upon the factors mentioned above) and are Mondays through Thursdays. The weekly fee is $92 and is due at the time of scheduling. Until the payment for lessons is made, your child does not have a reserved spot on the schedule. If your child was a baby and just a floater when they had lessons previously with Katja, they will need the full 6 weeks of swim-float-swim lessons.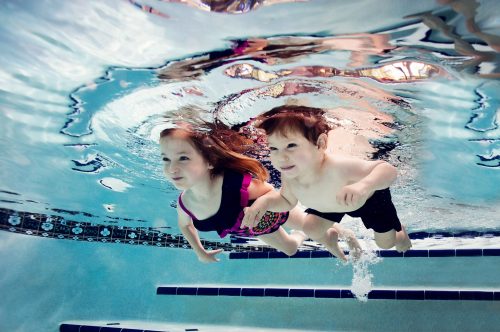 Maintenance lessons are for children ages 1-4 years who have successfully completed and mastered the basic swim-float-swim courses with Katja, and want to continue with fun classes once a week to retain and strengthen skills that were previously taught.
What Our Customers Have to Say
"Thank you, Ms. Katja for the amazing gift you have given Theo- the ability to swim, float, and ultimately safely navigate the water. We are forever grateful to you. Your patience and understanding of children is unprecedented. Danke!"
BRITTANY M.
MOTHER
Frequently Asked Questions
Most frequent questions and answers
Why are lessons so expensive?
Lessons are private, one-on-one lessons with Katja. Less expensive lessons are most likely group lessons, and are not tailored to your child's specific needs. This typically means that your child will need less lessons with Kinder Swim than with other programs, which often times makes Kinder Swim the less expensive option, overall. With Kinder Swim, no two children's lessons are the same because each child comes to Kinder Swim with different swimming experiences, capabilities, etc. Private swim lessons are a financial and time commitment, so Kinder Swim encourages potential new clients to do their research on other swim programs in the area and ask questions.
Why should I choose Kinder Swim?
In addition to receiving child-specific lessons each day, your child will know how to survive aquatic accidents without anyone's assistance. The independence part is critical since it takes no time at all for a child to sneak away from an adult and go into a pool or body of water.
You want your child to learn how to swim and float in weeks, not years
You want your child to enjoy swimming while staying safe
You are ready to make a commitment to your child's safety, health, well-being, and aquatic future
You or your family/friends live near pools or bodies of water and/or you like to vacation around water
What can infants and toddlers/children learn?
Ages 9 months through approximately 16 months (crawling and beginning to walk): Children who are too young to walk fully on their own, are taught to roll themselves onto their backs into a stable float so they are able to breathe until someone comes to their aid.

Ages 16 months and older (fully walking independently): Children who are fully walking are able to learn the full swim-float-swim sequence. This means that your child will learn how to swim efficiently and properly with their head down and eyes open. Once they feel they need air and/or are becoming fatigued, they roll themselves onto their backs to take a few breaths while resting, and if comfortable enough, turn back over to continue swimming. Your child repeats this process until they reach their destination, such as the end of the pool where they can at that time get themselves out of the water on their own.
Why are lessons only 10 minutes long?
In order for children to learn and retain the skills to be a proficient swimmer in a timely fashion, consistency and frequent repetition are key. In addition, since lessons are private, your child does NOT spend any time waiting on the side of the pool for their turn. Ten minutes of continuous work and swimming is extremely tiring. Think about how you would feel after swimming for 10 minutes straight.
Besides the lessons being private, what makes Kinder Swim different from other programs?
Kinder Swim teaches children the skills first, and fun afterwards. Comfort and enjoyment will follow naturally once the skills to keep your child safe and independent in the water, are mastered. Kinder Swim is based on the belief that learning to swim is a life or death skill that all children should possess. Having fun is always great, but keeping children alive and safe is much more important. The learning process is often difficult as it involves breath control, propulsion, rotation, and floating. Children who can only "swim" in flotation devices or when they are able to touch the bottom of the pool, do not truly know how to swim.
What if my child is afraid of the water?
The more exposure a child has with a large body of water, like a pool, the better. The most beneficial way to help a child overcome their fear of water is by enrolling them in swim lessons and giving them the ability to become comfortable and safe in the water.